Looking Forward: Advice from a Futurist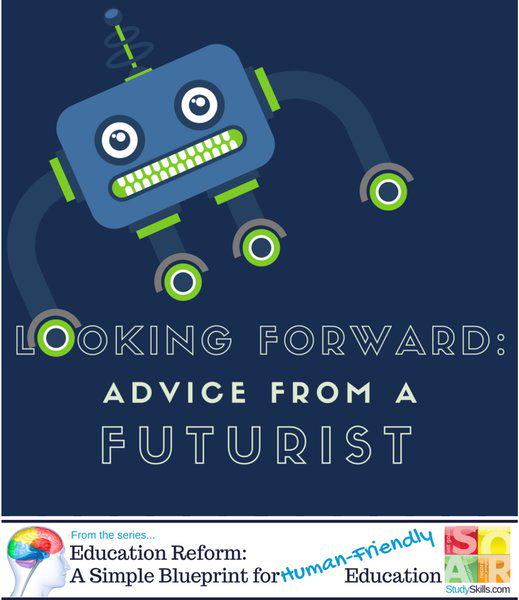 Discussions about the future can be somewhat scary. What will the world be like with autonomous vehicles and artificially-intelligent robots running everything?
However, Futurist Brian David Johnson shows us the undeniable role humans play in creating and designing their own future, and discusses how we can prepare future generations to be ready to create their future.
Futurecasting with a Futurist
Johnson is the futurist-in-residence at Arizona State University's Center for Science and the Imagination. He provides insights on technology disruption leading to business opportunities and new models for business growth. He also challenges leaders to imagine what tomorrow will look and think about actionable visions for our future.
Regardless of the future date you might watch this video, the insights provided are evergreen; they will never go out of date! (I found the Q&A –starting at 26:52– to be most valuable to the topic of education reform.)

Video Highlights
Advice to a 6-year old: Learn how to code and be human. You will need to be able to communicate with machines, but never lose focus of the creativity that comes with being human.
How do we change the future? By changing the story people tell themselves about the future they will live in.
Tools are just that: tools. There's nothing special about the tools of the future.  It's all about the humanity behind the tool and how we use the tool.
Conclusion
What is the best job security in future? Be human.  The industrial age was about what you could build. The information age was about what you know. The future will be about how you can collaborate with others and communicate with technology.
The language of the future… We must eliminate the current language of "either or" as it relates to technology and the arts, and replace it with an "and" language that forever integrates the two.
In the next article, we'll begin to pull this series to a close with: Conclusion: The Four Principles of Optimal Instruction. 
To our students' success,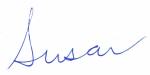 Susan Kruger, M.Ed.
Education Reform: A Simple Blueprint for Human-Friendly Education
This article is from our full report on education reform. Portions of the report will be released on a weekly basis in article form (see the directory below).
However, to access the full report (in its entirety) now, sign-up in the black box on the right. 
Education Reform Article Directory:
SPECIAL REPORT: To get the full series in one downloadable PDF, sign-up for the free report in the black box on this page.

Six Steps to
Conquer the Chaos
Get Our Free Guide & Information on...

How to Organize & Motivate Students for Success
"*" indicates required fields
The most critical learning, organizing, and communication skills needed for school. Learn more here.