What Skills Does Your Student Need to Succeed in the Information Age?
So much has changed from the days of a single textbook and a classroom teacher.  Today's modern student is simply not equipped with the necessary skills to organize, process, manage, prioritize and learn from the massive amounts of information they encounter.
That's why The SOAR® Learning & Soft Skills Curriculum (aka SOAR Study Skills Curriculum) teaches the most critical learning, organizing, and communication skills needed to be successful in school, in virtual learning environments, and in the workplace. Those skills include:

Identify students' strengths & "SuperPowers" (according to Gardner's Theory of Multiple Intelligences)
Set goals
Establish priorities
Manage time
Organize papers, desks, lockers, & other space
Speak & listen effectively
Work with teachers & peers
Read and understand textbooks
Take notes
Study for tests
Write research papers
Prepare for presentations
Track long-term goals
In fact, parents spend hundreds, even thousands, of dollars per year on tutoring for study skills. Finally, there is an affordable solution to learn study skills at home, on your schedule, from the #1 world-wide expert in study skills.
How frustrating is it when your child or teen doesn't know what they have for homework?
Or, they don't know where it is.
Or, they know where their homework is, but it's at school.
Or, maybe they know what their homework is; they brought everything home and they did their work.  You think it was a success-story. But, a week or two later you learn that the assignment was never turned in!
Your child/teen may also struggle with studying. They may not know how to prepare for a test. They may get very anxious about tests. Or, perhaps they spend hours studying, feeling miserable throughout the whole process.
On top of all of this, they are out of motivation! You feel like you are the only one who cares and you're fighting an uphill battle. In quicksand.
You've asked why this is happening a million different ways. And you just can't get a solid answer from your child. Teachers say, "He's just not applying himself or working to his potential."
It's Not Your Child; It's the Tools He's Using!
Students are overloaded with transitions! They move from home to school, from locker to class, class to locker, locker to another class, lunch, back to locker, another few classes, and home again.  Meanwhile, students operating in a virtual learning environment have the added challenge of creating their own structure naturally exists in a traditional, classroom setting.
Each class has a different teacher with a different perspective on how to best organize and learn.  But, since teachers are not trained in how to optimize learning and organizing, most of their recommendations are complex and time-intensive.
Brain research now shows us the key to successful organizing and learning strategies is to have simple tools and strategies for organizing and learning.
Simple as in… *fewest* number of steps possible.
When simplicity is applied to strategies, students SOAR!
A study published by Ohio State University found that students who learned these strategies become 600% more likely to graduate from college than peers who did not learn such strategies.
A middle school in Utah found the average GPA for their entire student body rose by ONE FULL POINT after teaching these skills!
---
How Can You Help Your Student?
Simple.  Give your student to the power of the SOAR® Learning & Soft Skills Curriculum.  For over two decades, students across the globe have discovered the power and ease of study skills.  Finally, school is far less scary and no longer overwhelming.   Students can find success in school without excessive stress or pain.
SOAR® comes in two forms, an engaging, interactive, online app and a comprehensive workbook.  Both lead to successful outcomes for students.  Keep reading to discover which option is best for you student…
SOAR® Student App
The app covers the entire SOAR® workbook, presented as a self-guided course.
The Online App Includes:
✓ Interactive content/games, providing immediate feedback
✓ "How-to" videos, illustrating strategies
✓ Fully narrated slides, for reading support
✓ Quizzes/assessments, to ensure understanding of material
✓ Badges & certificates awarded for achievements
✓ Easy access from any computer or mobile device
To explore the App further, click here.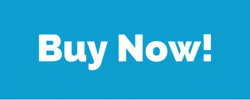 SOAR® Student Workbook
Our award-winning workbook guides students through the core strategies with practical application. Each section is written in a clear, succinct, and professional manner. The book includes many visuals and diagrams to provide support for struggling readers and enriched examples for more advanced students.
"I was getting C's and D's. Now I'm getting A's and B's! I learned how to be organized and how to study… it has made such a difference!" – Katie H., 11th grade student

"I am reading chapters in my textbooks now! It's really easy and really helps me study for tests!" – Keith Schwartz, 6th grade student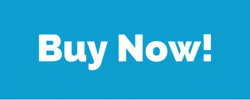 ---
What Grades/Subjects Use this Curriculum?
Regardless if your student is in 6th grade or a senior in college, the types of academic tasks they have to do are all the same. Therefore, the strategies in the SOAR® Curriculum are appropriate for:
Upper elementary
Middle school
High school
College
---
The SOAR® Guarantee
We Guarantee 100% Satisfaction!
We are so confident in the power of our program, that we offer a 100% money-back guarantee!
Our #1 goal is to make the lives of teachers, parents, and students easier!
Learn more, here.
---
More Details About SOAR®
FAQs
Additional Supplies Needed
Research Basis of SOAR
---
SK 10122015
Six Steps to
Conquer the Chaos
Get Our Free Guide & Information on...

How to Organize & Motivate Students for Success
"*" indicates required fields
The most critical learning, organizing, and communication skills needed for school. Learn more here.