Making the Shift from "Teacher" to "Coach" Pays Huge Dividends in the Classroom
When you decided to become a teacher, what visions did you have for your future? Was it an inspirational tale of you awakening minds? "Ah-hah" moments from students spread throughout each day?
Perhaps you were inspired by a movie, like: Dead Poets Society, Dangerous Minds, or Freedom Writers. Perhaps you instantly connected with those visions and passions to educate children for a brighter future.
Now look back on your first year of teaching. Did that year play out as you had envisioned? If you're like most teachers, the answer is probably, "No." Does it mean you're an unsuccessful teacher?
Absolutely not!
The fact that you're reading this article demonstrates your love and concern for the profession. It likely means you're still looking for the clues to get you closer to your vision of ideal teaching. If that's the case, then I've great news for you. Your answer lies in teaching students "learning and soft skills."
For example, Ashley D. is an assistant principal of a middle school with 800 students.
Her teachers complained that there was a lot of chaos amongst the students…they were disorganized and had almost no motivation. Ashley did a lot of research. She knew she found the solution for her school when she found SOAR® Soft Skills. I spoke with Ashley a couple of weeks ago to share tips for optimal implementation.
The most important part of our discussion was about preparing her teachers for the "switch" of their roles from "front of the classroom manager" to "coach and facilitator."
I've included my exact notes to Ashley, as a summary of our conversation, below. First, I'd like to share some quick background information.
Organization is an absolute key to academic success! So, we first recommend getting the right tools in place and teaching the students how to use them, starting from the first day of class.
Motivation is another "absolute key" to academic success. For this reason, I always recommend spending a LOT of time on the Multiple Intelligences (1st section of SOAR®) to build confidence and excitement in students. (This approach will pay huge dividends later on, so don't cut it short!)
Now comes "the shift!" It's natural for teachers to feel the need to lecture or be the central hub, spreading information to the "audience." Sometimes this is necessary, but to get the best results, teachers should begin to shift into the role of a coach.
A teacher gives instructions; students (supposedly) listen. A coach, however, gives encouragement and nurtures. A coach provides emotional support, encouragement, and also recognizes mistakes as opportunities for future success.
Think about it from the student perspective… Is the student more eager to repeat knowledge back to the teacher? Or, is the student more eager to share a successful moment, or even a struggle, with their coach?
The real power of teaching learning and soft skills is not just in the instruction, it's in the implementation and coaching time that follows the instruction. Students need time to put into practice these new found skills. They need advice and tips from their coach and to follow that up with the celebration of victory when they experience academic success.
Since most students have never been taught "how to learn," be prepared for some excited students! They will experience academic success they never thought possible AND with far less effort than they thought it would take.
That's WHY we encourage teachers to play the coach role with learning and soft skills. See my "how-to" notes to Ashley, below. Feel free to follow this plan, too. You'll be sure to get closer to your visions of those ideal teaching moments! (See notes below the signature closing.)
Getting Started
Start with the binders. Get students set with their organization system immediately. Set up the binders on day 1 & 2: get it organized, go through how to use it. Teachers will do detailed "binder checks" during the following 2-3 weeks.
Invest A LOT of time into the "Multiple Intelligences" section! (First section of the SOAR® curriculum.) Devote at least 2 full weeks, following the brief binder intro. This is a good time for some "ice breakers," some informal research about the Multiple Intelligences, class discussions about the Multiple Intelligences, and more.
This is your key to motivation; students get very excited about this self-learning process! This investment into the Multiple Intelligences will establish a school-wide culture of acceptance and diversity that will pay huge dividends during the rest of the year!
The ultimate goal for students is to learn that learning can (and should) be strategic! By the end of the program, students should walk away with at least one strategy that hit them on a deep, internal level…that made them say, "Wow! I can't believe what a difference that made for me!" If students have that experience with *at least* one strategy, they will have learned the most valuable life lesson…that they can use strategies to solve various problems in their life. This is a huge paradigm shift for students!
Teachers will shift from "instructor" to "coach." I expect this shift will happen somewhere between Thanksgiving and the New Year. The more mindful teachers are of this shift, the more effective the transition will be for all. There is real magic for teachers in making this shift; it allows them to see real "light bulb" moments.
The Exit Presentations are extraordinarily valuable for making the "real-world" connection. You will find the Exit Presentation Rubric in the Teacher's Guide. You can have students prepare an Exit Presentation in January, when they "exit out" of the learning phase and enter into the "full application phase." (The Exit Presentation is a great tool to use for student-led conferences!) OR, you can have students use 2nd semester to create a portfolio and do Exit Presentations at the end of the year.
2ND SEMESTER
(Ashley's school will be teaching SOAR® year-round. Some schools only provide a one-semester class. The following options are flexible.)
Your goal for 2nd Semester should be to coach students on the application of strategies, while providing support. There is very little teaching, mostly coaching.
Do a spiral review of two concepts each week, followed by class discussion. "Spiral reviews" are outlined in the Teacher's Guide.
Teachers can use this extra time to hold 1-1 conferences with students. It would be excellent to begin introducing conferences beginning of November and carrying through the end of the school year. There is HUGE VALUE in small chunks of 1-1 time!
Parent Night
After years of teaching SOAR® and giving parent presentations, I've found the following three topics the most effective to share with parents:
"Sunday Night Meeting" (page 51)
How to Organize/Use the Binder (Chapter 5)
How to Read a Textbook (Page 100- Steps 1a and 1b)
You can use the slides from the Teacher's Guide to demonstrate these strategies. These three strategies give parents a solid view of how they can best support SOAR® at home.
To learn more about our award winning study skills curriculum, used by 3,000+ schools, click here.
Sincerely,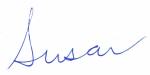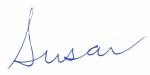 ---
EB 060517
Six Steps to
Conquer the Chaos
Get Our Free Guide & Information on...

How to Organize & Motivate Students for Success
"*" indicates required fields
The most critical learning, organizing, and communication skills needed for school. Learn more here.