Simple Tips for Students, Teachers, Administrators, and Parents to Start the School Year!
It is finally that time of year again. The time when parents, students, and teachers are all excited for the year that is about to come. Everyone is getting a fresh start. This school year could be when you or your student excels!
The first day of school can be a stressful one. Students have been off for months and struggle to get into the swing of things. Teachers, administrators and parents struggle to help their students make the transition back.
SOAR would like to wish everyone a great start to the new school year!
Here are a few quick tips to help you succeed this year:
For students:
Remember that your teachers are there to help you and want to see you succeed! Their job is to help you learn. Never be afraid to ask questions or talk to them about anything. Communication between students and teachers is essential for both parties.
Your job is to help your teachers by doing your part, which is listening, being respectful, and doing your best work. If you do your part, your teacher will do his or hers, and it is a win-win situation for everyone!
For teachers:
Smile and laugh often, a positive attitude is infectious. Sometimes positive feedback goes a longer way then negative feedback. Motivate your students by encouraging and inspiring them.
Don't forget to communicate often with your students! Reaching out to a student that seems lost or seems to need help can solve issues before they even happen. You are who they go to for help so make yourself available as much as possible.
For administrators:
Personally greet as many students as possible in the first couple weeks. Being recognized by name can go a long way in making a student feel comfortable.
Make that extra effort to point students in the right direction. Even something as little as a conversation in the hallway can change a student's day. Building a relationship with as many students as possible and leading them by example will make you an all-star administrator.
Support your staff; you're the glue holding the school together. Your teachers need your support every step of the way! If you support them, then they will support their students.
For parents:
Ask lots of questions about your students first days of school. Talking about the day can help students identify the positive and work through some of the negative.
If students, teachers, parents and administrators work together, the year will be successful. All parties must keep in mind that they are all working towards the same goal: the success of students. Communicating together and helping each other out is something everyone says they will do, but sometimes fail to.
Make sure this year is different! Put in your best effort to communicate with the parties involved. This will help the year run smoother and is the best tip of all.
Sincerely,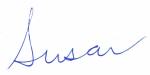 ---
EB 060517
Six Steps to
Conquer the Chaos
Get Our Free Guide & Information on...

How to Organize & Motivate Students for Success
"*" indicates required fields
The most critical learning, organizing, and communication skills needed for school. Learn more here.