How a $0.06 Tool Gets Students to Use a Planner
Pavlov's Dog taught us that we pursue activities that provide rewards. This historic experiment is an extremely relevant principle today, especially in education. Students do activities that they can see the value in!
People also avoid pain. No one enjoys or does something that directly causes him or her pain or stress. This fact, and the principle of receiving rewards, can be directly translated to students using a planner.
As adults, we are motivated to use planners because we are mature enough to see the future value (being on time, meeting deadlines, etc). We know if we use this planner, we will achieve success. We are aware of the value of this tool.
Some students are mature enough to see that value, but most are not. For most students a planner represents pain. Grabbing the planner, finding a writing utensil, looking through a "book" where every page appears nearly identical is too much to bear, so they don't do it.
So here are 3 tips to help make using a planner easy and rewarding: (one of which requires a $0.06 tool and it is the most important)
Coach or train students to have planners on their desk or easily accessible. Buried in a back pack is not accessible. It needs to be easy to quickly grab.
Keep a pen or pencil slide through the spiral binding of the planner, so it is always available.
A $0.06 investment… get a small/medium binder clip to mark the page of the current week.
If students routinely perform these simple steps they drastically reduce the number of steps on the brain circuit (click here to watch a video on the brain circuit). These steps remove the pain associated with writing in a planner.
This now makes it simple for students to see the future value of using a planner. If students make using a planner a habit, they will see a direct correlation between how well they do in school. This in itself will prove the importance to them!
There is a way for you to help your student out! Provide them with a planner, and teach them the steps! You can get the tools at your local office supply store. All you need is a planner (make sure it has a weekly view), a pen, and most importantly, a binder clip!
Check out The SOAR® Organization Supplies here.
Help get students in the swing of using a planner! It will give them a key to success they can use the rest of their lives.
Sincerely,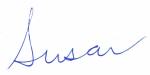 ---
EB 060517
Six Steps to
Conquer the Chaos
Get Our Free Guide & Information on...

How to Organize & Motivate Students for Success
"*" indicates required fields
The most critical learning, organizing, and communication skills needed for school. Learn more here.