The Story of Us… and SOAR
Today, Brian & I celebrate our 20th (!!) anniversary. I feel like I'm barely older than 20… how is it possible that I've been married that long?
You may not know Brian, but he has manned the helm of the SOAR Ship for the past eight years. He is the unsung hero behind every product or project that bears my name.
Brian is a Nationally Board-Certified teacher. He taught at our local high school for ten years and continues to serve as Co-Moderator for our local DECA chapter (student marketing association).
He is at his best when he's with his students!
His support of SOAR goes back to the very beginning, when I wanted to start my own "study skills tutoring" business in college. Brian was eager to help then… and has never stopped doing everything in his power to fuel my dreams and visions.
In the company, Brian gave himself the official title of "Director of Fun." He sees it as his primary role to make sure everyone around the office, and home, are not taking themselves too seriously.
I often call him, "Mr. Make-It-Happen." The more impossible something seems, the more likely he is to make it happen. Brian does not let grass grow under his feet! His constant state of action -and propensity for FUN- have made for a lot of adventures… whether I've liked them, or not. (Mostly liked.) 😉
But, like everyone, our path has been filled with several curve-balls. As I've contemplated our milestone, I've been struck by one recurring theme…
The most significant parts of our life, today, are a result of things we never planned or anticipated: our geographic location, the house we live in, the timing/existence of our children, the school our children attend, our own careers, the projects we are now building at SOAR, etc.
A stream of memories kept pinging me, all with a similar cadence. So, I finally sat down to capture them as an anniversary "ode" to Brian.
What follows is a bit of a memoir.
It's a bit of our story & a bit of SOAR's story. Because, it's pretty impossible to extract one from the other…
---
Remember When…? And Then…!
Dear Brian,
I cannot fathom how it's been 20 years since we said, "I do." On one hand, we've lived more adventures than I could have dreamed for multiple lifetimes! On the other hand, it feels like its only been a handful of years.
Together, we've traveled many paths. Taken many risks. Had many victories and three times as many losses. Navigated countless curveballs.
What strikes me most is how many things turned out completely differently from what we first expected…
---
Remember when…
You introduced yourself to me on our first day, frosh year, at WMU?
(Yeah, I know. You don't remember that.)
And then…
We became really good friends, bonding over how much we hated college. But back home, you had a girlfriend and I had a boyfriend. Soooo, that was that.
---
Remember when…
18 months later, you were helping me get over a broken heart?
I was venting about how he skated out of his Christmas gift to me, a trip to Chicago.
You suggested… "Why don't we go to Chicago …tomorrow!?"
Within 12 hours, we recruited two additional friends and were heading west on I-94. We didn't know it yet, but Chicago's annual St. Patrick's Day celebration was that weekend; we were about to have our own, real-life, Ferris Beuler's Day Off. (Far and away my best memory from college!)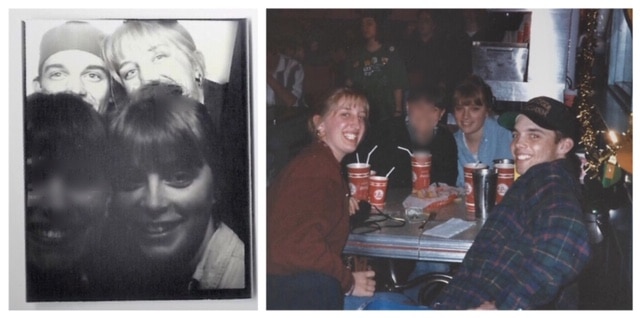 And then…
On the drive back to Kalamazoo, you and Shan thought I was asleep in the backseat. I overheard you both discussing the break-up that inspired our trip. "Oh, they're definitely getting back together…" "Yeah, they're meant for each other!"
---
Remember when…
Four years after we met -the night before you graduated- you asked if I was interested in dating?
And then…
I said, "I dunno. I have to think about it."
You were crushed! (Sorry!) But by that time, we knew each other so well, I knew that question was as a good as a marriage proposal. It was an intimidating shift; I didn't want to lose my best friend, but I wasn't sure I was ready for… forever.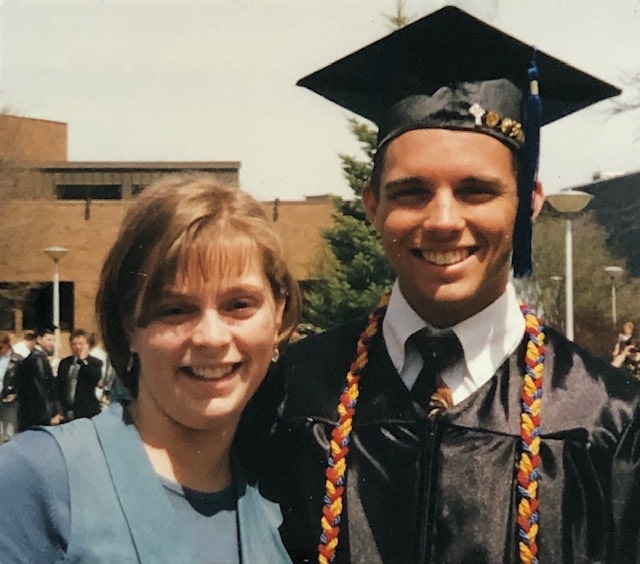 ---
Remember when…
We were standing on the London Bridge when I FLIPPED OUT over you drinking my Diet Coke?
And then…
The next day, you (still) proposed to me.
---
Remember when…
We planned our entire, three-week, European back-pack adventure around your desire to visit the Zurich Stock Exchange? (Pre-internet planning, mind you.)
And we arrived on the very first day it was closed to visitors! (D'oh!)
But then…
Eight years later, your inner Alex P. Keaton was released of that disappointment when you got to ring the bell of the NEW. YORK. STOCK. EXCHANGE!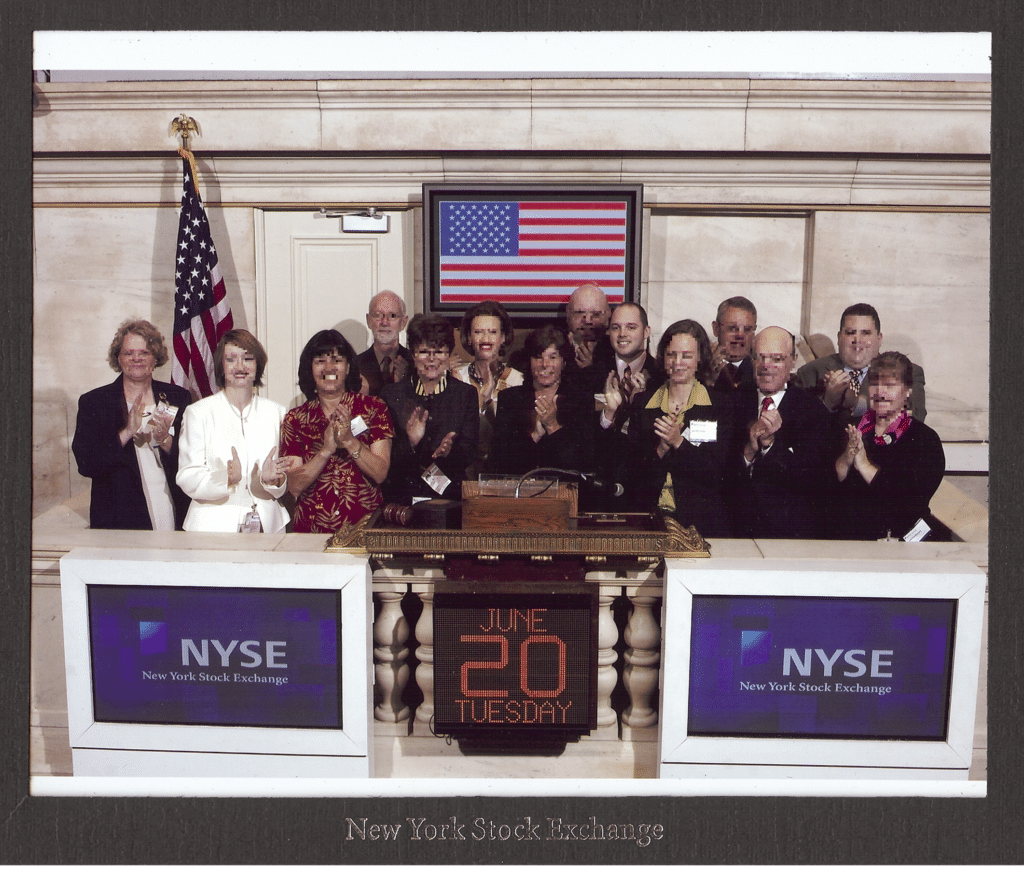 ---
Remember when…
We spent eight months searching for our first house?
It was a seller's market; houses were selling before their listings even went live! Since I couldn't leave my teaching job in the middle of the day, I gave you my blessing to act fact when/if the right house came along.
A few months before our wedding, you called at work to inform me that you had just put an offer on a house.
And then…
You also informed me that we were about to become "The Woodcocks… on Cummings Ave."
(Public admission to SOAR Nation: "Woodcock" is our legal last name. Since it contains not one, but two slang terms… our name is always blocked by firewalls. Therefore, I go by my maiden name. Brian goes by his mother's maiden name. We plan to legally change our names, someday… in our spare time. But, yeah, for the first five years of our marriage, we were "The Woodcocks, living on Cummings Ave.")
At least it was a nice house. You did good in that department.
---
Remember when…
At your first "real" job, with E.D.S. ("Every Day Sucks"), you were m-i-s-e-r-a-b-l-e?
I threatened to call off the wedding if you didn't do something to get out of that life-suck job. I was *not* going to spend my life married to a grump.
And then…
You said, "I want to be a teacher."
Darn you!
I meant "Look for another job with your finance degree." Not, "change careers."
But I had seen you in action, teaching Sunday School back in college. You were an exceptional teacher. I then realized… you were MADE to be a teacher!
So, I took a deep breath. "Okaaaaaay…we're gonna need ten miracles to make it happen!"
---
Remember when…
I said, "We're gonna need ten miracles" to make your career-shift happen?
And then…
We got them! One-by-one: a full-tuition scholarship, unexpected support from EDS (flex-time for you to attend classes and two performance bonuses) when you expected them to walk you out the door after sharing your intentions, some extra ca$h from those new SOAR classes we were teaching on weekends, and a temporary roommate who helped cover the mortgage during your student-teaching.
And then…
That roommate became our sister-in-law!
---
Remember when…
You said, "I'm not applying for that full-tuition scholarship to grad school; I've spent too much time on application essays… all for nothing!"
So, I wrote the essay.
And then…
We both earned full-tuition scholarships that paid for our graduate degrees!
(Not that it was a stellar essay. It was, thanks to study skills, that our undergrad GPAs were so much better than our high school GPAs. We then qualified for scholarships that had never been accessible before.)
---
Remember when…
I had to choose a major for grad-school?
I was returning to school simply to keep my teaching certificate active. But in the process, hoped to get a secondary certificate. (At the time, my certificate was only for K-8.)
None of the 9-12 certifications appealed to me: Science. History. Economics. Etc. Not my cups of tea.
You suggested "Reading Specialist" because it was a K-12 certificate and would compliment my work in study skills.
I snapped back, "I hate teaching reading!"
And then…
You changed my life with one simple question. "Look at how much you enjoyed that book… (Where several teachers confessed that, to teach reading, they knew what not to do, but they didn't know what they should do.) "Is it possible that you hate teaching reading because you don't know HOW?"
Darn you! Again.
It was, however, a pivotal observation! I drove to campus the next day to declare my major, "Reading Specialist." You were right, once I learned how to teach reading, I fell in love with it!
---
Remember when…
You went to that job fair at EMU?
You called on your way home, excited about your "awesome interview" with Lake Orion High School.
And then…
I barked back, "Lake Orion!??! That's soo far away!"
And now…
My blood runs green (color of the Lake Orion Dragons) for this town its 42 lakes that have romanced me since the day you landed here.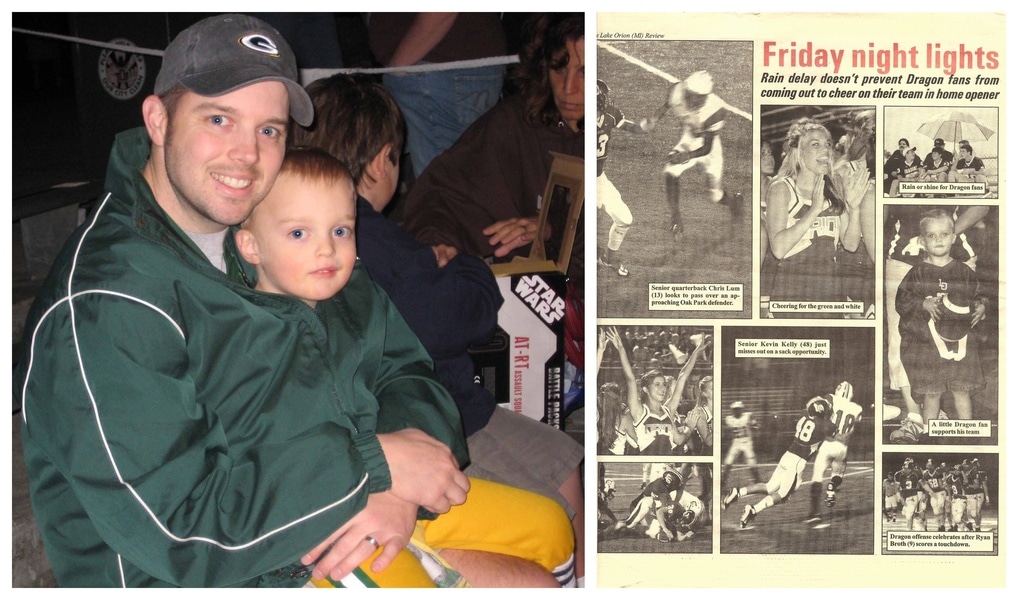 ---
Remember when…
We built our "forever house"?
And now…
That was *three* houses ago?
---
Remember when…
I quit my full-time job, specifically to build SOAR, then learned we were expecting our first child?
I was SURE that my dreams for advancing "study skills" were gonna die.
And then…
Six Steps to
Conquer the Chaos
Get Our Free Guide & Information on...

How to Organize & Motivate Students for Success
"*" indicates required fields
The most critical learning, organizing, and communication skills needed for school. Learn more here.