The Mackinac Bridge Was Once Considered Impossible. Times Changed. So Can Education.
Today is the first day of one of the nation's largest policy conferences, the Mackinac (pronounced "Mack-i-naw") Conference. It's the most important event of the year for the political, business, and non-profit organizations of Michigan.
I'm writing this on the 5-hour road trip to Mackinac; where the Lower and Upper Peninsulas of Michigan almost meet.
This unsung region is one of the most glorious in the country! Michigan's two peninsulas are separated by the vast and beautiful Straights of Mackinac, where Lake Michigan and Lake Huron meet.
The waters are deep and turbulent…gorgeous, but not easy to cross. In the early 1900s, talks began about the possibility of building a bridge to bring both halves of Michigan together. The idea was considered preposterous! The bridge would need to span five miles across very deep waters, be able to withstand 70 mph winds and massive ice floes. Decades passed. The idea continued to live only as a dream.
Finally, in the 1950s, the pieces fell into place. Architect David B. Steinman believed he could design a bridge that would withstand all of the harsh winter elements. Funding was secured. Before long, crews assembled from all over the country to build the World's Greatest Bridge. It opened on November 1, 1957.
In about one hour from now, I will get to see one of my absolute favorite sights in the world! It's the moment, as we're driving north on I-75, that we catch the first glimpse of the bridge emerging into the sky. I have to admit, it's an emotional moment for me. I am in love with that bridge!
Why the deep adoration over a bridge? I have given this much thought over the years. The best I can say is this…
First, the bridge provides a spectacular view of some of God's finest creations. Every time I am on the bridge –elevated 200 feet above the raging waters of every color aqua and blue you can imagine, sometimes sparkling like diamonds, sometimes showing off it's whitecaps– I think about the Native Americans who first settled in that area, then the European settlers. They braved the elements, but they never had the privilege of seeing both lakes, both peninsulas, and seven islands…all at the same time! The area is largely undeveloped, so the views are not terribly different than they would have been several hundred years ago.
Secondly, the juxtaposition of such a vast man-made creation against the back-drop of such natural beauty is breath-taking. Personally, I believe this view showcases the very best of both.
Finally, and most importantly, the bridge was thought to be impossible.
But, it became possible.
All it took was someone with a solid vision…and just enough people to help execute that vision.
Now, that bridge stands as a beacon of hope for all who dare to fall in love with it…sappy folks like me. 🙂
In September 2012, I wrote about my family's adventure, walking across the Mackinac Bridge. In that post, I explained that David B. Steinman was not only an architect; he was also a poet. He wrote a poem about his beloved bridge. The last two lines particularly capture my feelings towards this lovely bridge:
There, it spans the miles of water,
Speeding millions on their way-
Bridge of vision, hope, and courage,
Portal to a brighter day.
That bridge has become a personal metaphor for me. Like the peninsulas of Michigan, the state of education has vast chasms which prevent it from serving its full purpose…most especially for students, but also for teachers, families, and eventually, employers.
People have been discussing, debating, arguing, and squabbling for years. But, little has changed.
We all share the same objective; at some fundamental level, we all believe education should serve to empower people to be self-sufficient, productive, and happy members of society.
So, let's focus on this fundamental goal. With that objective in mind, the solution is actually quite simple…
Make education relevant! Make it relevant to the real-world needs students will encounter in the workplace. Make it relevant to the natural talents and interests of the learners.
Instead of shoving "square pegs into round holes," let's let students explore their natural talents more deeply. We can certainly expose students to a wide variety of learning opportunities! But, let's not suffocate them from the things that bring them joy. Their passions can open much deeper and more meaningful learning opportunities than our prescribed, "one size fits all" approach to content standards.
Meanwhile, we can also ensure they are armed with the executive and soft skills most needed by employers. Employer survey after employer survey after employer survey continues to reinforce that employers' greatest needs are soft skills.
In honor of this objective, I am proud to announce the launch of RelevantEducation.org, a site designed to bridge the gaps in education! I hope you will jump on over and take a look! You can also find us on Twitter and Facebook.
So long as we stay focused on our shared objective, we can uncover many creative ways to make education relevant, inspire learners, allow teachers to feel satisfaction from their selfless work, and produce graduates with skills needed by employers.
We CAN build the bridge!
Here's to the inspiration of Mackinac…may it bless all of us who believe in empowering our students through relevance!
Sincerely,
Susan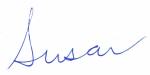 Don't forget to check out RelevantEducation.org, here.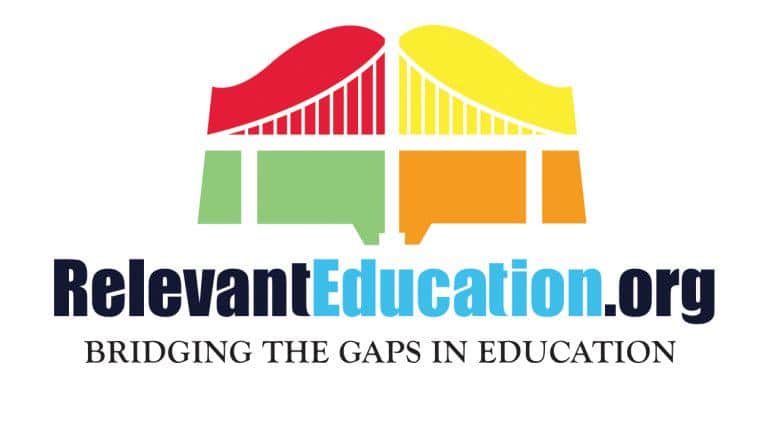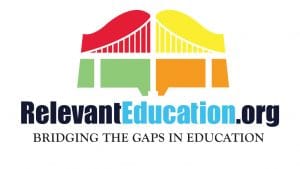 ---
EB 060517
Six Steps to
Conquer the Chaos
Get Our Free Guide & Information on...

How to Organize & Motivate Students for Success
"*" indicates required fields
The most critical learning, organizing, and communication skills needed for school. Learn more here.