Tribute to My Coach & Teacher
Happy New Year! 'Tis the season for reflection and reevaluation. It's the perfect season to share a story about a very special person in my life…
---
"My Dear Rob"
Several years ago, after my husband, Brian, left his teaching career to support SOAR full-time, we were really out of sync.
Completely out of sync.
After 12 years of running SOAR together while he worked full-time –spending summers together 24/7– I did not expect this. Neither did Brian.
So, I asked our business consultant, Perry, if he knew of a coach who could help us. "It has to be someone who can REALLY challenge us, or else I'm gonna wanna tell them how to do their job!"
It took Perry a while to come up with a name. He hesitantly suggested, "Try this guy… Rob Berkley." At the time, Perry didn't know Rob very well. But, had a decent hunch Rob could help us. Someone else on the group call piped up immediately. "Ah, yeah, he's the perfect person for you! I've worked with him and he's outstanding!"
Indeed, he was the perfect person to help us!
Rob welcomed us to his legendary Vision Day, after doing more recon on: us, our business, our products (he read everything cover-to-cover), our web properties… than my own mother has ever done! (God bless my mother! She reads *everything* for me. But, Rob found assets I didn't even know we had!)
In one day, we walked away with HUGE clarity that immediately improved our marriage, company, and personal well-being.
Over time, Rob coached me through my grief when a friend lost her child. He helped us find medical help when "traditional" stuff wasn't cutting it. He taught us how to communicate more effectively (which should be a *required* Marriage 101 class). When I told him, "I need a wife!" (you know, 'cause all of my male entrepreneurial colleagues had wives running their lives and packing their suitcases for travel, etc), he taught me how to engineer my life to accomplish the objective in a more "appropriate" manner. (To be clear, I still pack myself. But, overall, general "life-management" has dramatically improved.)
From his home on Martha's Vineyard, Rob even led us to find our kids' current school in Michigan, a place that has been an amazing blessing! How he did that is a long story and two degrees shy of a direct connection. But, point is, without him guiding me to do something else, I never would have been where I was when I learned that the school existed.
Rob had superpowers.
I always told him he needed to write a book. And then I'd specify, "Well, it'd have to be a whole series of books," because he was The Guru on the top of the mountain.
He'd always brush it off with an appreciative grin, "Oh! My dear Susan…" (His signature way of addressing people.)
A couple years after we first met Rob, Brian and I joined Rob's mastermind group on leadership, along with Perry; the consultant who referred us to Rob was now learning alongside us.
The first time I was in the same room with these two guys, it was like two of my worlds had collided! I can honestly say, outside of my parents, these gentlemen are 2 of the 3 most impactful teachers in my life.
Sadly, in December 2018, Rob departed this world. A person who seemed to be a real-life Superman fought a very brave, 15-month battle with gastric cancer.
I am glad I had an opportunity to share with Rob much of what I've written here, and more. I was able to let him know how much of an impact he had on me, and us.
His loving wife, Debbie, has lost her soul mate, best friend, business partner… My deepest prayers are with her now.
Rob, you will be profoundly missed! Thank you for all that you poured into the world. It's a much better place because you were in it.
---
Lasting Impact
When it comes to understanding people –their emotions, their motivations, their heart– Rob was the MOST GIFTED person I've ever known. Frankly, it's hard to imagine someone more gifted in these respects. As Perry said about Rob, "When you sat with him, you felt his warmth focusing on you like an infrared heat lamp." Rob was incessantly curious about every kind of topic and read extensively. His knowledge and compassion threaded together into his own, exquisite brand of wisdom. I deeply regret that Rob never wrote the volumes of books that were held within his soul. But, there are many interviews, articles, & photographs with/by Rob that I would like to share with you…
---
In this season of reflection and reevaluation, I encourage you to take a trek "up the mountain" to visit The Guru.
My Guru.
My Coach.
My Friend.
My dear Rob.
To your happiness and success,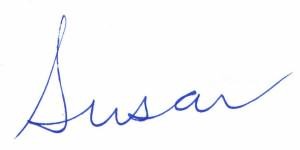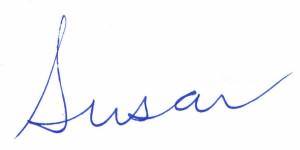 Susan Kruger, M.Ed. Founder of StudySkills.com Author of SOAR
Six Steps to
Conquer the Chaos
Get Our Free Guide & Information on...

How to Organize & Motivate Students for Success
"*" indicates required fields
The most critical learning, organizing, and communication skills needed for school. Learn more here.