Winter, 2013: ADDitude Magazine
Susan Kruger wrote this article for ADDitude magazine, "12 Ways to Win the Homework Wars".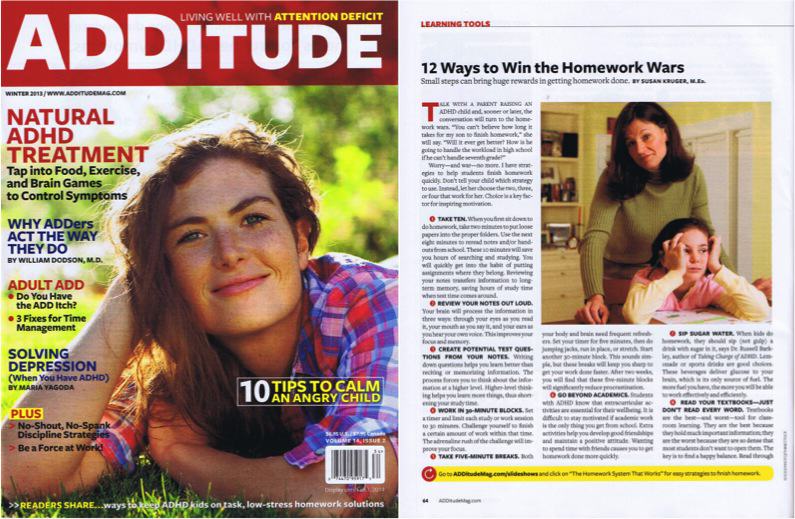 ---
EB 060817
Six Steps to
Conquer the Chaos
Get Our Free Guide & Information on...

How to Organize & Motivate Students for Success
"*" indicates required fields
The most critical learning, organizing, and communication skills needed for school. Learn more here.