"The Cue to Reading" Series (Article 6):
Why Reading Level Is Overrated
One year, when teaching third-grade, I had a half-dozen students enter my class with a "documented" reading level of 7th grade or higher. These reading levels were determined by their second-grade teacher, after she completed her end-of-year testing.
Naturally, these parents wanted to be sure their children would continue to be challenged. Several of them visited me before school started, requesting that every book I assigned be no lower than their child's reading level.
I supported their desire to challenge their children. However, I had some trouble honoring their requests. For one, our library had very limited options at the 7th-8th grade reading level. Secondly, the titles that were available, such as The Midwife's Apprentice and The Unlikely Romance of Kate Bjorkman, did not seem appropriate for young third-graders.
Why Is "Reading Level" So Limited?
As you might guess, I had several conversations about the "three cueing systems." I explained that the reading level they received a few months before only measured their child's use of the "visual" cueing system. The other two cueing systems represent 66.66% of the reading equation and needed to be considered, as well.
We also talked about the children's E.Q. (emotional quotient). Regardless of their intellectual abilities, they were still eight. The emotional needs of an eight year-old do not vary as much. Their interests, feelings, and ways of expressing themselves remain fairly similar to other eight year-olds. Third- graders typically love toilet humor and my students with the highest reading levels were also the most entertained by Captain Underpants and the Perilous Plot of Professor Poopypants. I took all of these elements into consideration when selecting reading materials for my students.
Strategies For Students With "Really High" Or "Really Low" Levels
Reading levels can provide valuable information, if they are used in the correct context. That context is simply to be an "indicator" of general progress. It should never be used alone, but always in relation to other data and observations.
If a child is truly reading well beyond his age level he can be "challenged" with a variety of non-fiction text, which is typically more difficult than fiction. Of course, the child can also read advanced-level fiction stories that match his interests and his ability to relate to the experiences described in the story.
However, there is also nothing wrong with letting him read text intended for his AGE-level. If he is interested in any kind of book, regardless of how it matches his "reading level," then he is clearly getting something out of it. If he is getting something out of it, he is learning. The learning may not be improving his reading level, but emotions are just as important and they need some attention, too.
On the flip side, struggling readers need the same consideration. My son, Mark, is a good example. As I've shared before, his reading level is very low, yet he has very strong comprehension. He clearly needs practice with decoding and developing the "visual" cueing system. However, the low-level text used to practice these skills bores him to death! If his reading was limited only to "Pig sat on a log. Pig sat and sat…" (as taken directly from his current reader), he would HATE reading!
Fortunately, Mark knows that reading has much more to offer because he's "read" many other books. We've been reading at bedtime since he was an infant. In fact, right now, I am reading a very challenging book to him, on his request. It is a version of "The Secret Garden" written with a lot of old Yorkshire. (When I said "challenging," I meant it is challenging for ME to read.)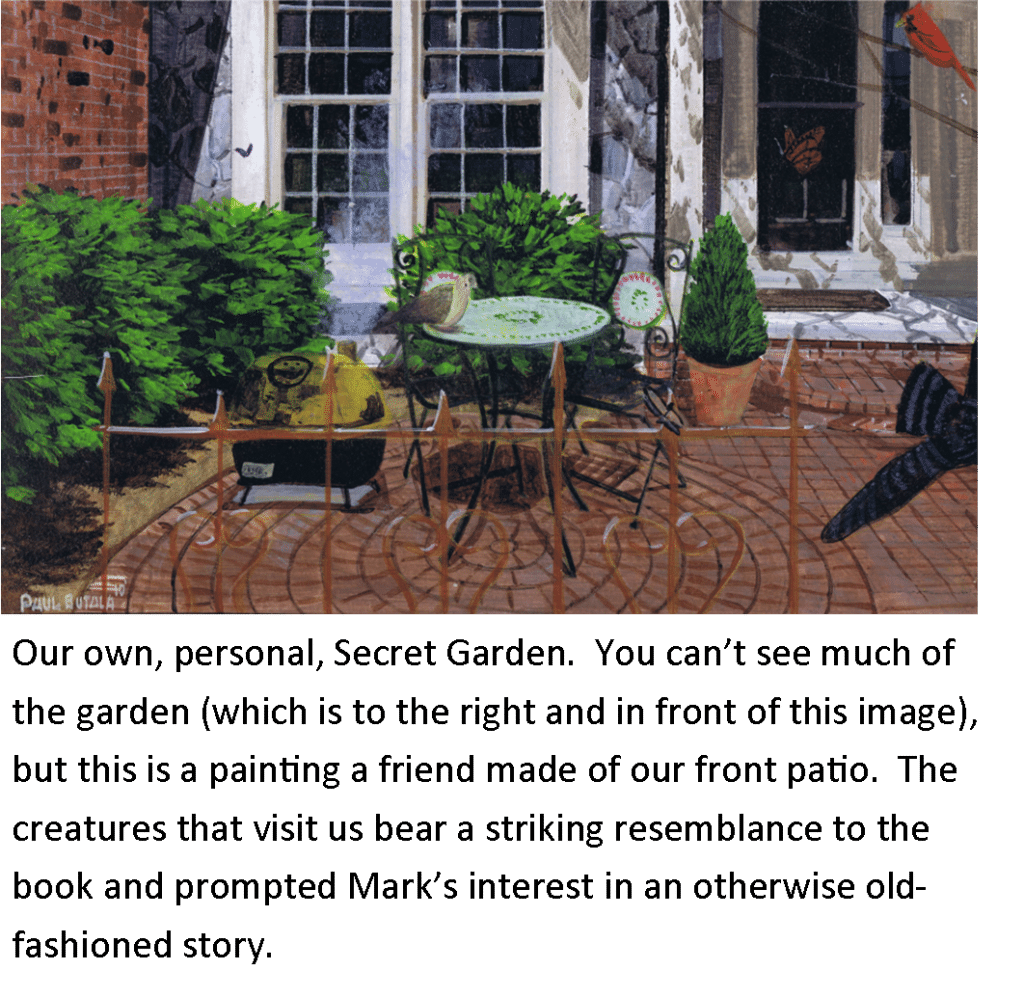 Mark asked to read this because a few of our friends call our front patio "The Secret Garden." There are many correlations in the book to the garden that surrounds our patio and Mark wants in on "The Secret." I have to explain some of the Yorkshire for him, but it is quite surprising how well he is following the story. He also asks questions that tell me he is processing this story and thinking about it from many angles. It's quite fascinating!
Just like Mark, other struggling readers should have an opportunity to "exercise" ALL of their cueing systems. Listening to higher level books being read aloud or on "audio" give students exposure to age- level interests, experiences, and vocabulary that is important for their growth. These experiences also help minimize their reading "gap" and nurture a more positive attitude towards reading.
-Susan Kruger
---
EB 082217
Six Steps to
Conquer the Chaos
Get Our Free Guide & Information on...

How to Organize & Motivate Students for Success
"*" indicates required fields
The most critical learning, organizing, and communication skills needed for school. Learn more here.