Teachers Declare SOAR® 98% Effective
Teachers at Woodward Academy, an elementary and middle school in the heart of Detroit, were asked to complete the survey below regarding the effectiveness of the SOAR Study Skills Curriculum. At this beginning of their school year, SOAR® hosted a one-day workshop for the teachers; they completed the survey two months later.
Teachers were asked 14 questions about the most common problems students experience with organizing and learning. 98.5% of all responses indicated very positive progress in all 14 problem-areas…
This survey was NOT solicited by SOAR®. It was created, distributed, and compiled by the administration team of Woodward Academy, who graciously (and excitedly) shared it with us!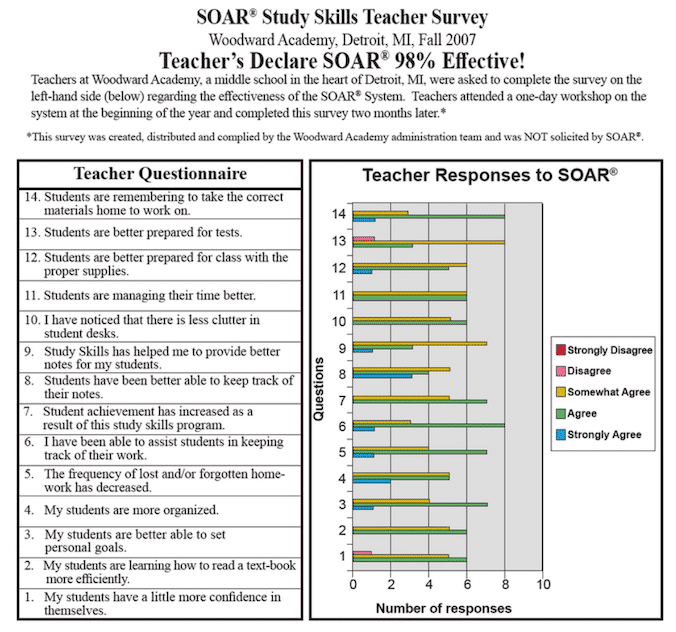 SK 03172015